Winter Insurance Prep Checklist
With the snow finally here, Alberta has once again transformed into a shimmering winter wonderland for everyone to enjoy. Despite the beauty of the season, there is no denying that winter can be one of the trickiest seasons to navigate, with the number of insurance claims drastically increasing after the first snowfall.
Freezing temperatures, volatile weather, and slick roads and pavement can all pose a challenge to residents throughout the winter months. Without the proper cautionary actions and insurance policies in place, the elements can take a toll on your property, health, as well as your bank account. Avoid costly claims and possibly preventable mishaps by ensuring you are prepared to face the cold weather at home, on the road, and at work. Follow our quick guide to getting winter ready in Alberta below!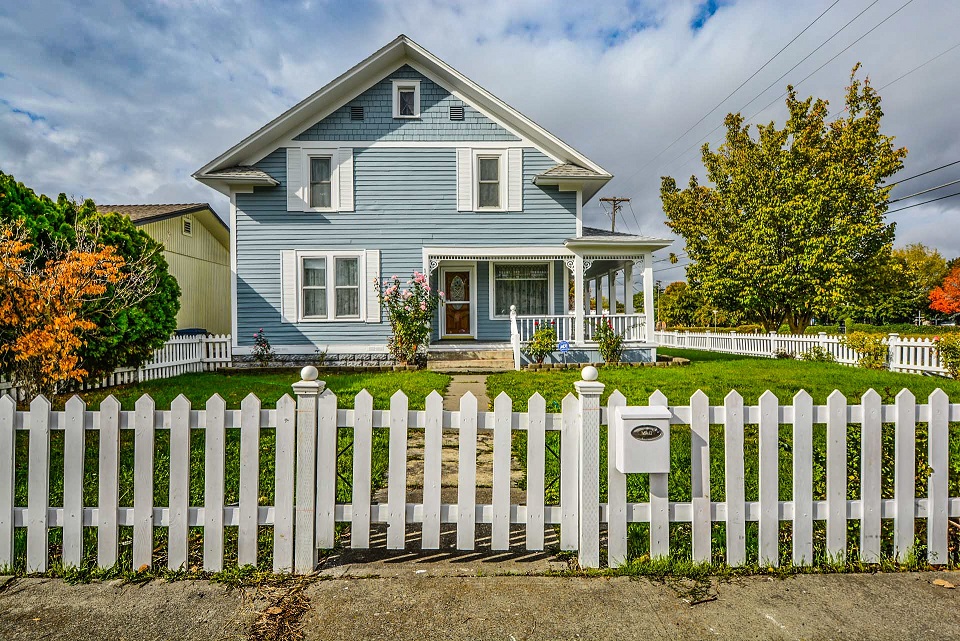 HOME
With temperatures steadily dropping and fewer hours of daylight to enjoy, making sure your home is appropriately prepared and covered throughout the winter months helps guarantee your family's comfort and safety all season long. A house is one of the most important investments you can purchase; taking the time to protect your property will help grant you peace of mind and ensure you are covered if the unthinkable happens.
INTERIOR
Inspect windows and doors for drafts or signs of an improper seal against the outside elements.
Test your heating system to make sure everything is running as it should and an ambient temperature of approximately 18 degrees Celsius is maintained.
Have your chimney professionally cleaned and inspected for necessary repairs.
ATTIC
Inspect for any pooling moisture
Add extra insulation as needed
Check pipes for leaks
Seal gaps as needed
Cold weather presents a unique set of challenges for homeowners to protect against, making preparation a must to avoid costly damage. Snow buildup, falling trees, slick sidewalks and more all pose a hazard to your home, as well as those living on the property along with guests and visitors. To avoid any cold weather mishaps, you'll want to be mindful of certain areas of your home, including the exterior, basement, main living areas, garage, and attic. Below are a few key points to inspect for each space.
EXTERIOR
Inspect property for any damaged foliage or overhanging branches that could pose a hazard during a storm or under heavy snowfall.
Clear out gutters and secure them to ensure they remain in place
Ensure your gutters drain at least 4 feet away from the home to eliminate flooding risk
Check for any visible signs of damage around the foundation or any entry points to the house
Shut off and drain your sprinkler system
Routinely clear snow and ice using the proper methods to reduce the chance of buildup and resulting slips or falls
GARAGE
Secure any loose materials
Stock up on winter essentials: salt, shovels, sand, etc.
Replace batteries in garage door opener if needed and ensure everything works properly
EXTRA CONSIDERATIONS
Consider updating your existing policy to ensure your coverages are up to date, especially if you have had any renovations done or made any major purchases since you last checked in.
Call your provider to discuss your policy's requirements with regards to leaving your home unattended. Most will require someone to visit the premises after 3-4 days away.
AUTO
Staying safe on the roads can be an increased challenge during the winter months. Slush and snow, along with other drivers, make diligent practices essential in order to avoid an unfortunate event. Preparing your vehicle for winter conditions gives you an extra edge throughout difficult weather, and can help keep you cruising with ease. Consider the following to make sure your car is ready to battle the elements:
PREPARE YOUR CAR
Secure any loose materials
Stick to any routine maintenance dates and recommended services to keep everything running smoothly.
Have your brakes, battery, and alternator inspected.
Ensure you have appropriate levels of antifreeze.
Test your windshield wipers and switch to winter windshield washer solution.
Consider snow tires.
Stock your trunk with winter essentials (shovel, blanket, water, cell phone charger, flashlight, emergency first aid kit, etc.)
Check your tire condition, depth, and tread.
PROTECT YOURSELF
Double check your coverages with your insurer.
Consider adding comprehensive coverage or collision coverage to help in the case of damage that may occur from storms, or falling ice and debris, or unfortunate accidents.
Ask if you qualify for accident forgiveness and consider adding this endorsement to your policy if applicable.
Loss of use coverage for that rental cars in the event of a claim.
COMMERCIAL
Preparing for winter doesn't stop with personal lines of insurance. Protecting your business, whether it is a small home operated office or a large scale commercial enterprise, is crucial to maintaining your revenue stream and avoiding costly claims. Make sure your commercial space is winter-ready with the following points.
Shut off and drain outside water lines/sprinkler systems.
Arrange for regular snow clearance and ice removal, along with sanding and other winter maintenance services to keep your property accessible.
Be mindful of slippery floors and routinely mop to avoid a growing hazard.
Insulate pipes and ensure that you have heat regularly circulating to prevent freezing.
Inspect critical areas of the building including your sump pump, generator, carbon monoxide and fire alarm, roof, gutters and more.
Beating the winter freeze doesn't have to be a chore. With the right insurance on your side, along with a little preparation, you can greatly reduce your chance of falling victim to cold weather mayhem.
Find out how you can best protect your home, business, and vehicle by contacting the Ravenhill team today!
You've got questions – We have the answers. When all is said and done YOU need to understand your insurance policies and that YOU are as confident as WE ARE in your insurance protection. If you have any questions, please let us know. We will respond. We want to hear from you – the good and the bad.